Kindergarten Registration & Screening dates announced. Please call (618) 438-7181 to schedule an appointment.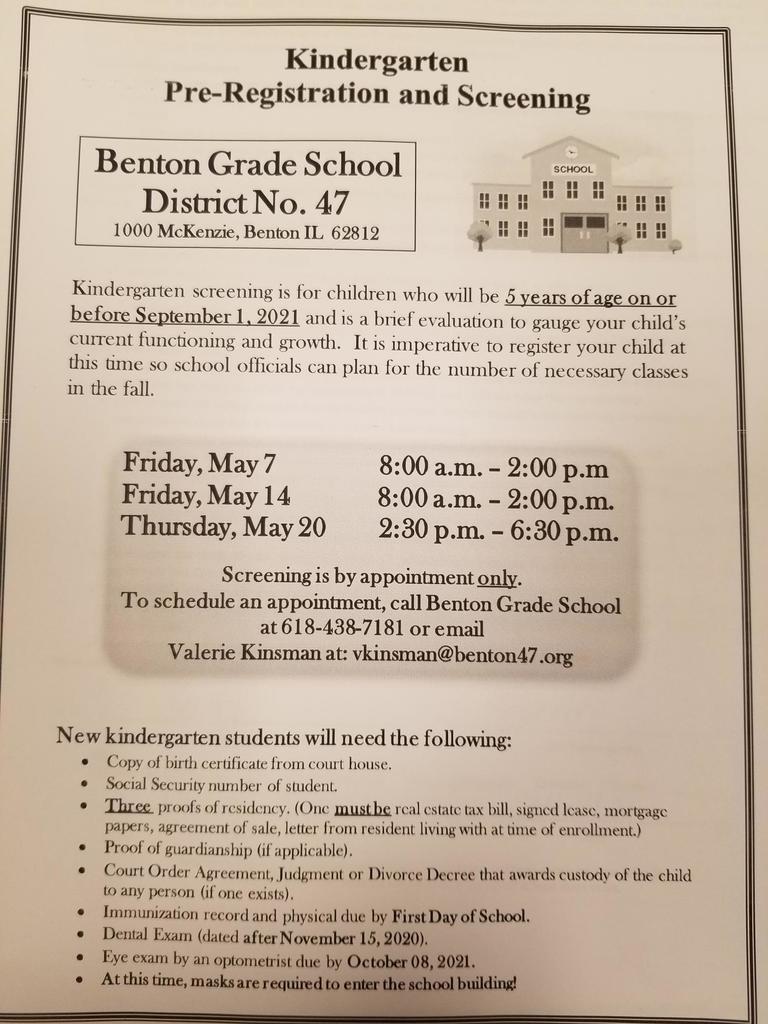 5-8 Announcements for 4-19-21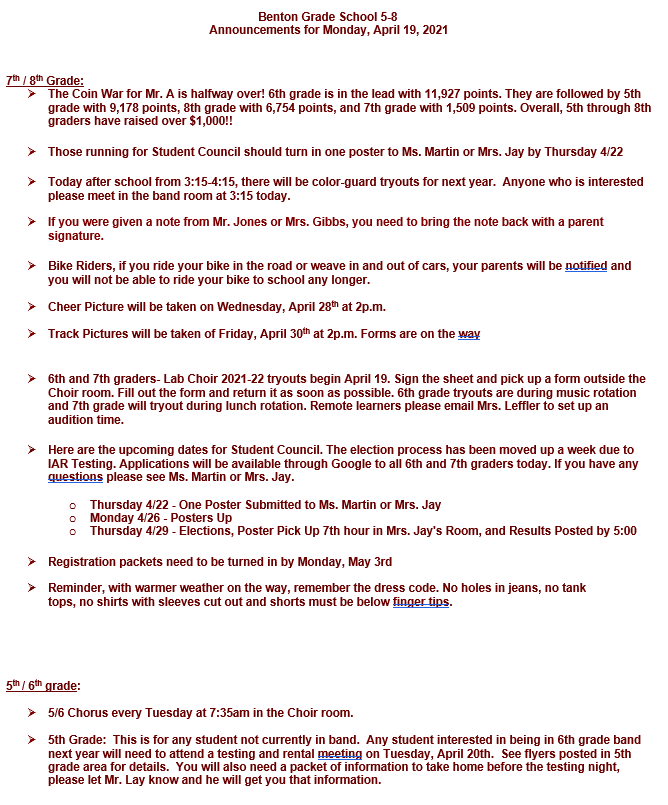 Athletic Calendar for 4/19/21-4/24/21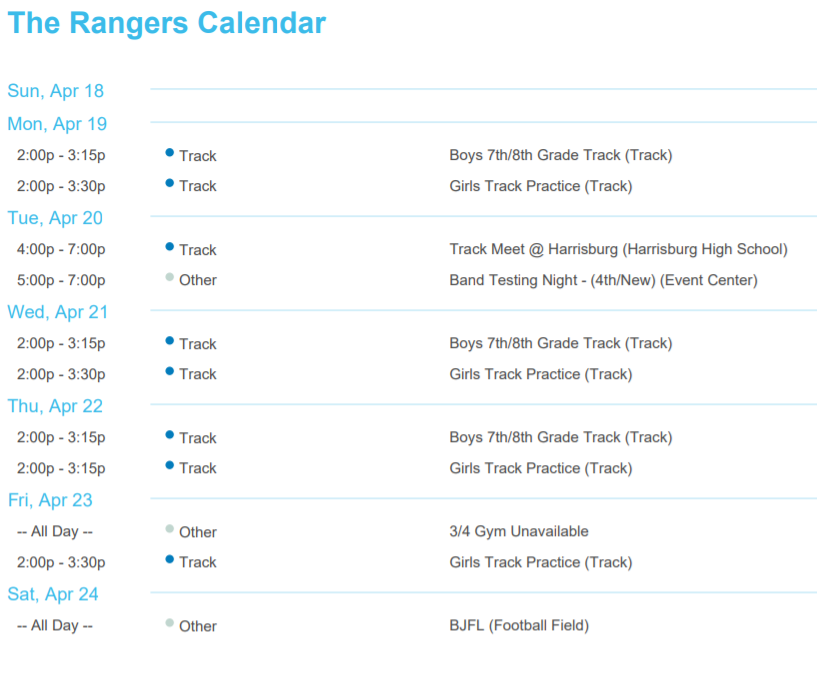 5-8 Announcements for 4-15-21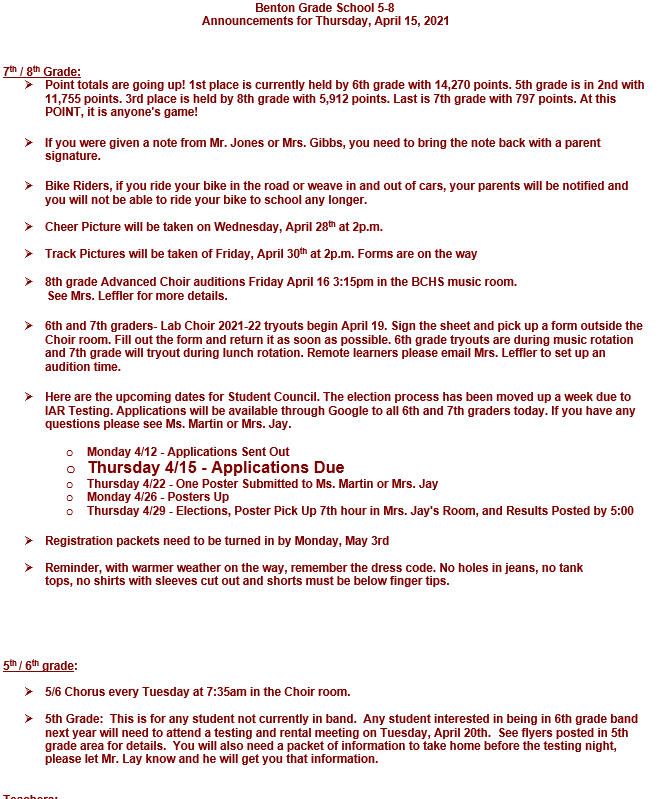 Track Schedule Change: Harrisburg had to change the start time of the track meet on Tuesday, April 20th to 4:00 PM. Our bus will leave the school at 2:45 PM. Spectators may attend this meet.

Pinckneyville is now allowing spectators at the track meet on Friday. Field events will start at 9:30 AM, followed by the track events. Parking information as well as a map for spectators has been attached to this post. The meet will be held at Pinckneyville High School.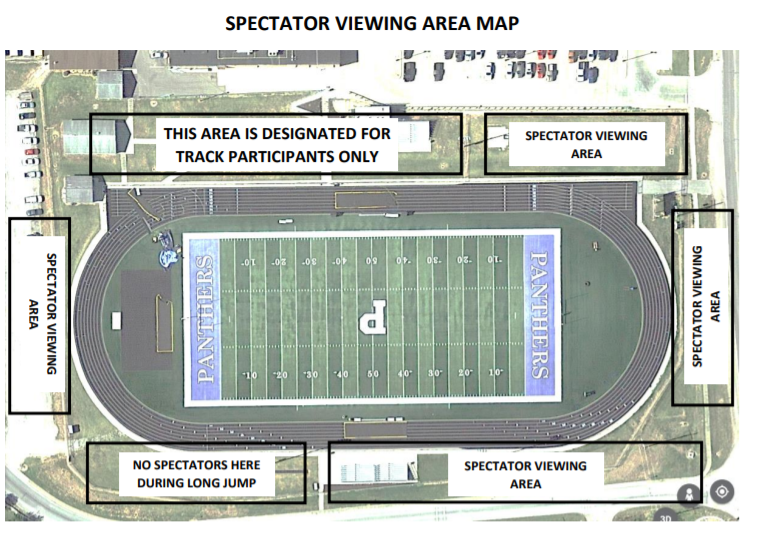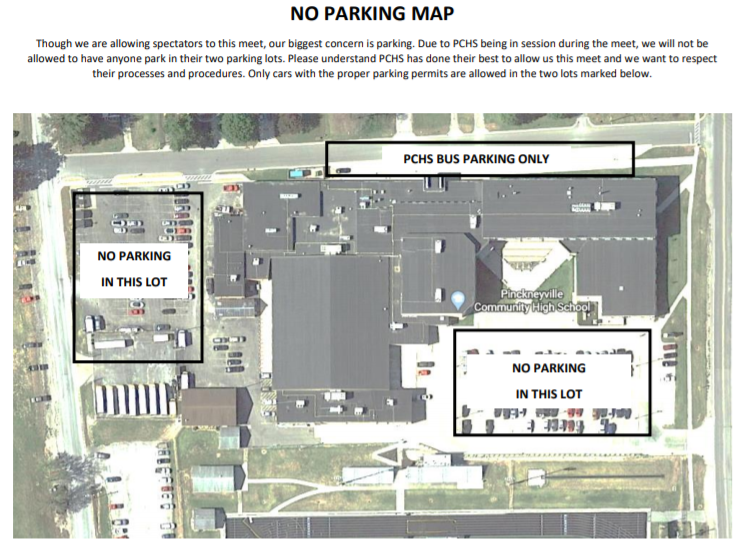 5-8 Announcements for 4-14-21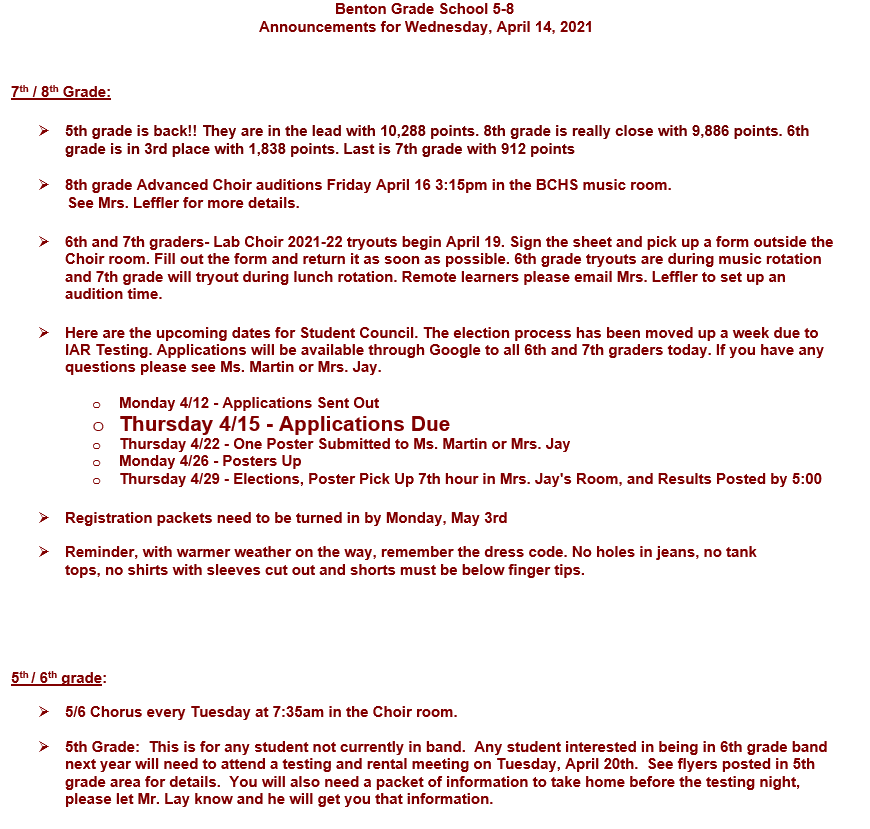 5-8 Announcements for 4-13-21

The girls basketball team begins regional play tonight at home (5:00). You must have a ticket from a player/cheerleader to attend the game. Fans will need to exit the gym at the end of the game to allow for cleaning before the next game's spectators enter. Both games will be live streamed on the Benton47 YouTube page:
https://www.youtube.com/channel/UCsPoC1CH3826Ymeuu7GIc8g
Admission for tonight's game is set by the SIJHSAA: Students (K-8) $2, Adults $3.

5-8 Announcements for 4-12-21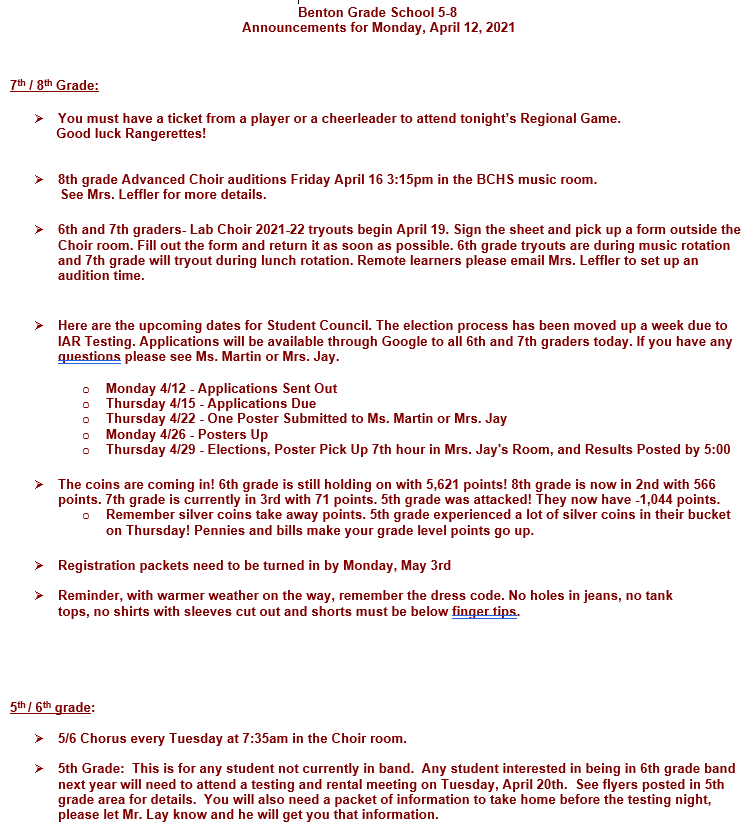 2021 Track Schedule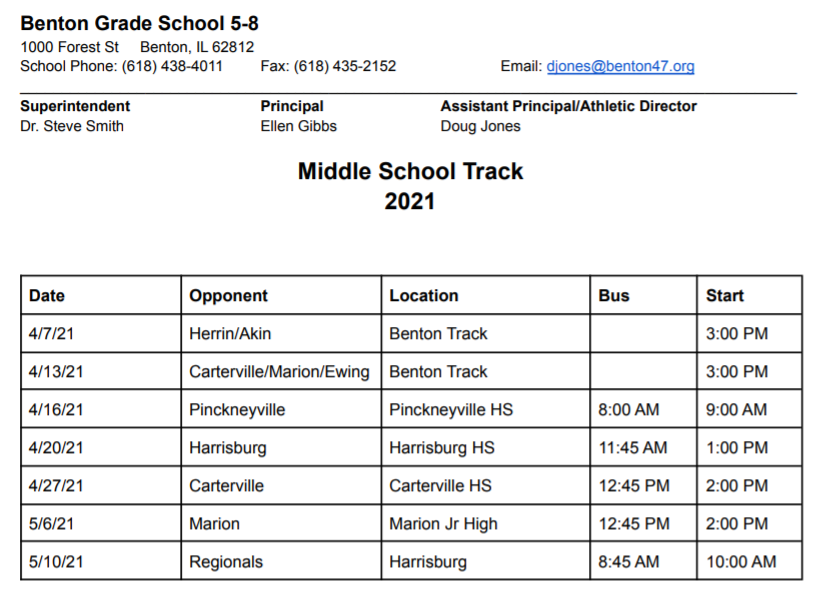 The girls' basketball regular season wraps up tonight at home against Carbondale (5:00). 8th grade basketball players, cheerleaders and their parents will be recognized between games. If you do not have a spot on the spectator pass list, live stream will be available on the Benton 47 YouTube page.
https://www.youtube.com/results?search_query=benton47

5-8 Announcements for 4-8-21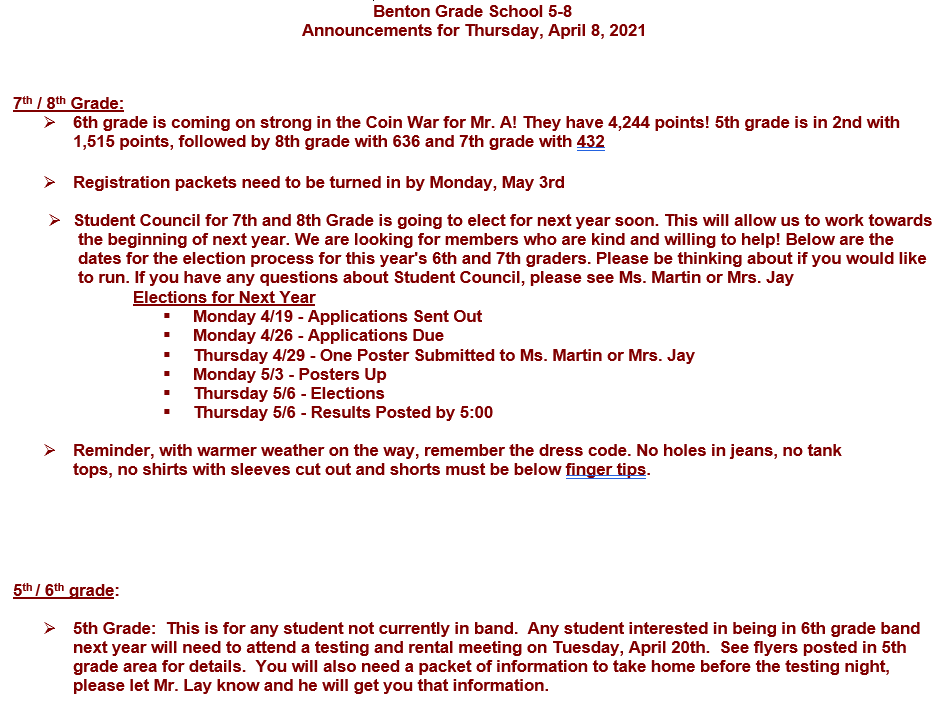 5-8 Announcements for 4-7-21


The boys' track team kicks off their season tomorrow (4/7/21) at home. Field events are scheduled to start around 3:00 PM with track events immediately following.


See the attached flyer for the "Mr. A Coin Drive"