Weekly Athletic Calendar: 8/23 - 8/28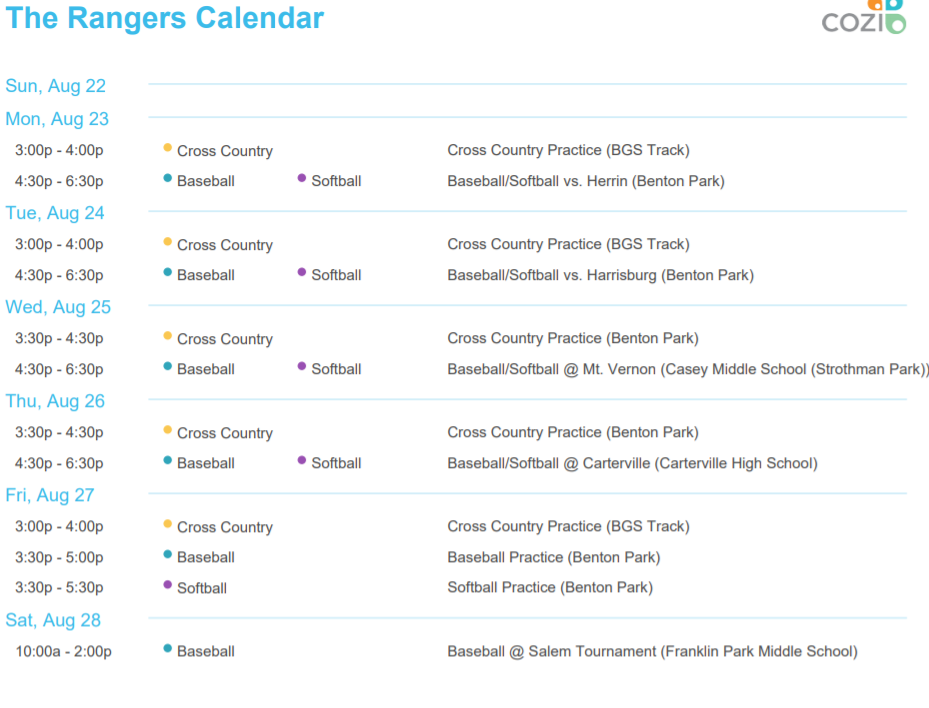 The 5th and 6th grade band testing and rental night for new band members is coming up. Please see the attached flyer if you have a student that would be interested.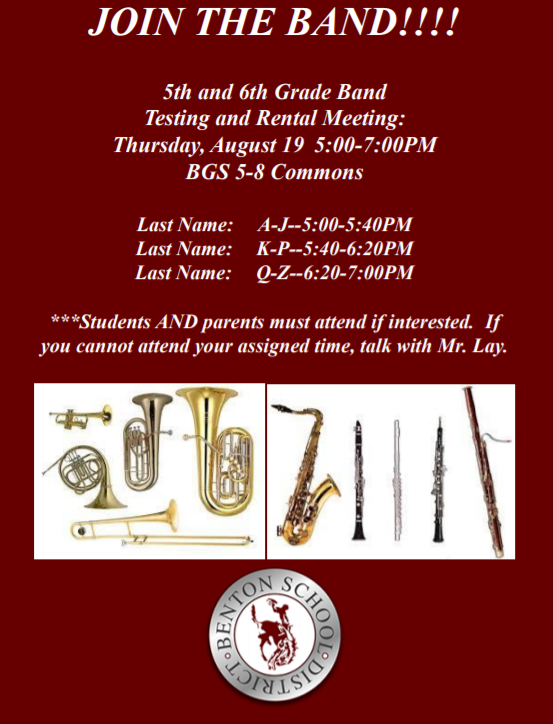 The baseball and softball teams open up conference play this afternoon against West Frankfort. Both games start at 4:30 PM at the Benton park. Good luck!

The weekly athletic calendar is attached.

Congratulations to the baseball team on opening up their season with a 5-0 win on the road at McLeansboro. Softball fell 8-3 in their opener. Both teams are back in action at home on Monday vs DuQuoin (4:00) and Tuesday vs West Frankfort (4:30) before heading to Marion on Thursday (4:30). We're looking forward to a couple of great seasons!

The homeroom/first hour class lists have been posted on the 5-8 arrival doors. All students will receive their schedules Tuesday morning.

The weekly athletic calendar is attached. A home softball game has been added for tomorrow with Ewing (4:00 PM). Cross country sign ups will be this week. You must have a current physical on file at the school to participate. The first practice will be Monday Aug. 16th 2:15-3:15 at the track.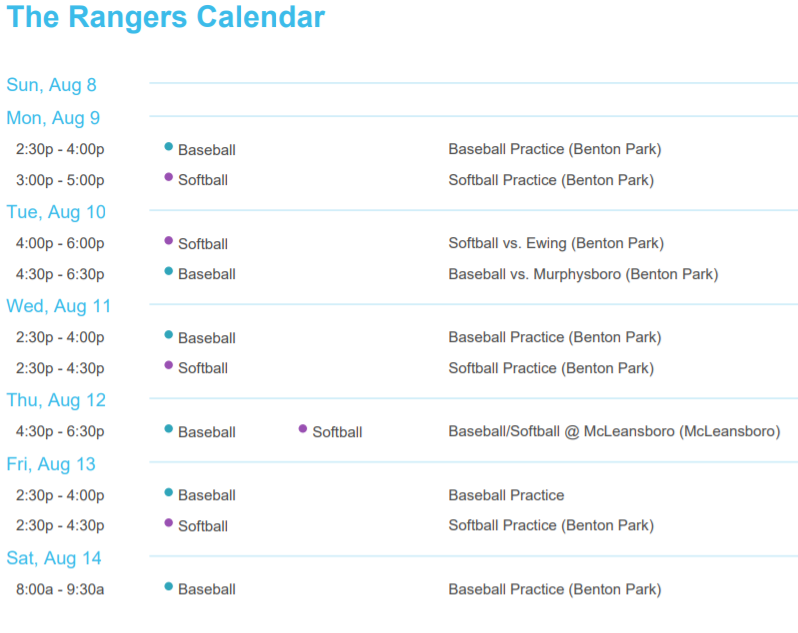 Parents: The Board of Education met this afternoon regarding the potential amendment of our current opening plan to require masking. No action was taken. Therefore, the current plan of recommending masking will remain in place. Our current plan can be found at
www.benton47.org
. Thank you.

Updated Weekly Athletic Calendar (Baseball)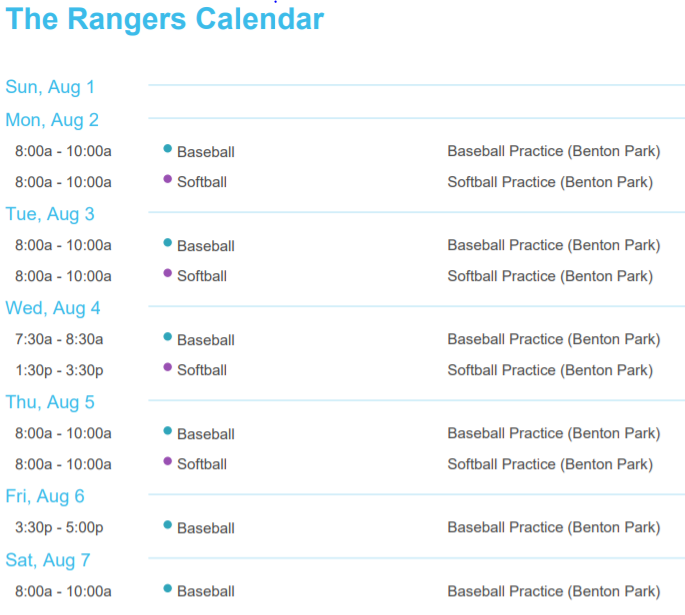 The weekly athletic calendar for 8/2 - 8/7 is attached.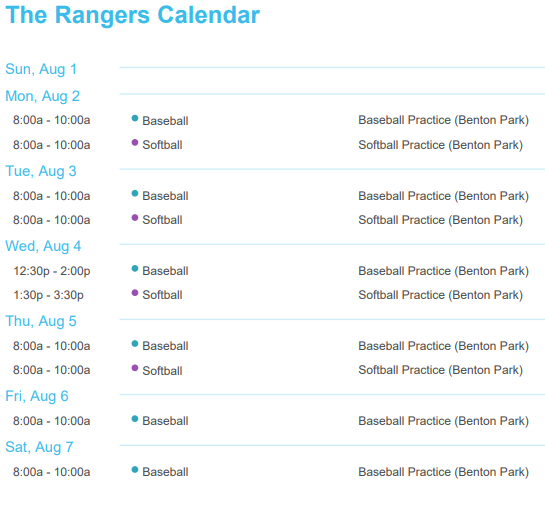 The 2021 Baseball and Softball schedules are attached.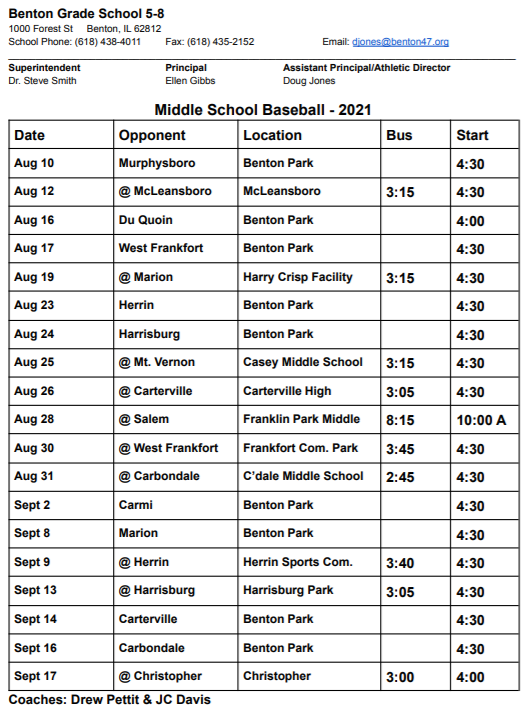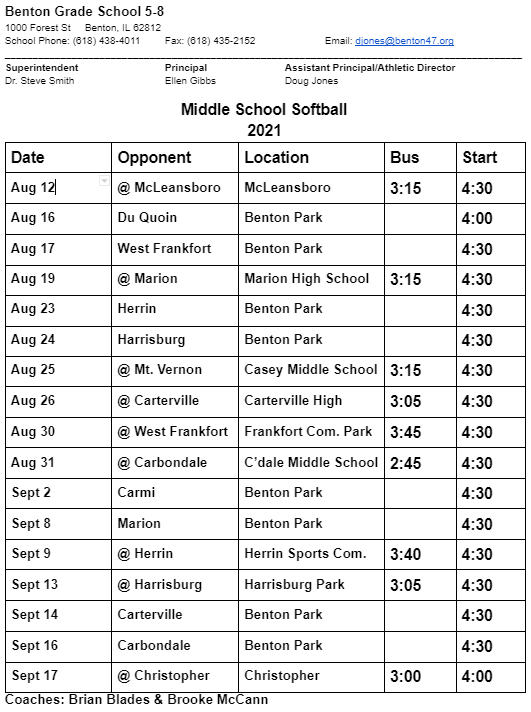 Attached is the updated weekly athletics calendar. Updated: Softball tryouts are tomorrow morning (7/27/21) from 9:00-11:00 AM at the Benton Park. Reminder: Baseball tryouts are Wednesday morning (7/28/21) from 8:00-10:00 AM at the Benton Park. Good luck to everyone trying out!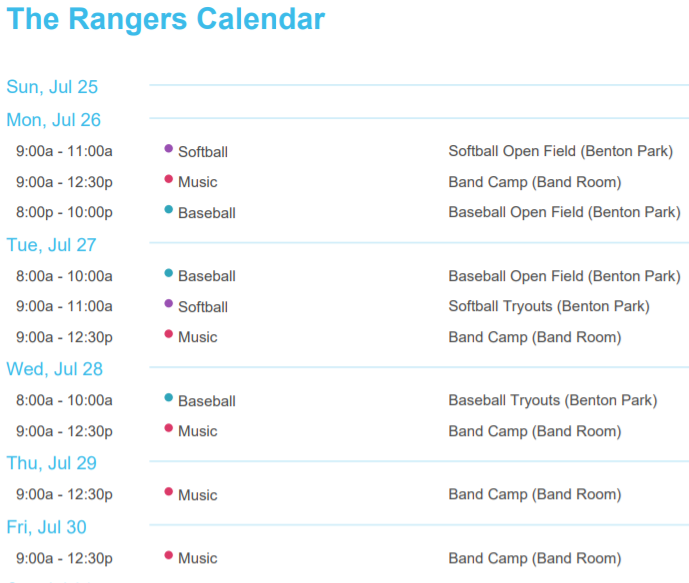 Softball Tryout Update: Due to project heat warnings for Wednesday afternoon, the softball tryout will be held on Tuesday, July 27th from 9:00-11:00 AM. Please see the weekly calendar in the "Live Feed" for an updated schedule.


We are excited for the return of Meet the Teacher Night on Monday, August 9th! See the flyer below for specific times and details.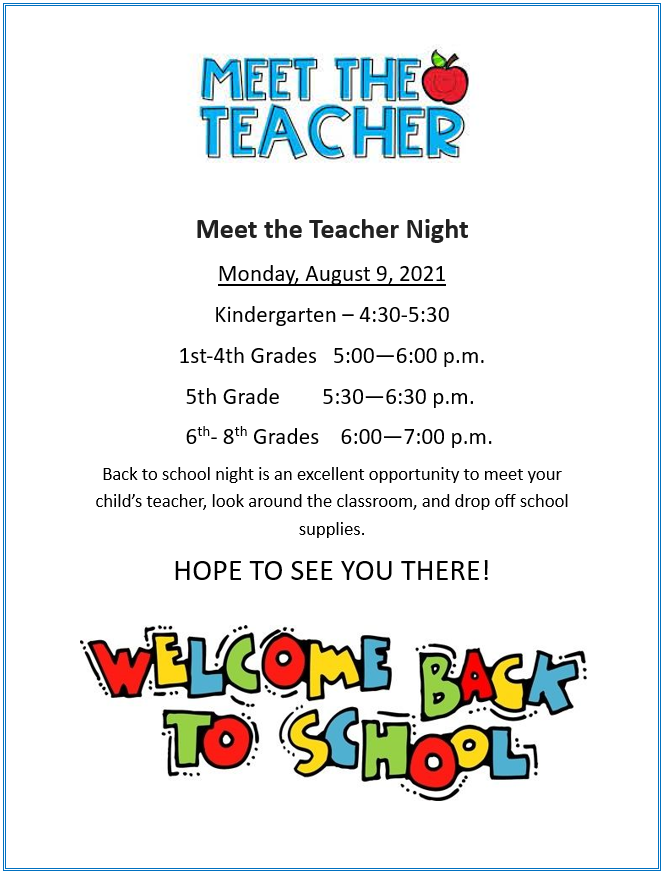 Reminder: Baseball and Softball tryouts for interested 6th-8th grade students will be held next Wednesday, July 28th. All workouts/tryouts will take place at the Benton Park. Please note the time change (1:00-3:00 PM) for softball tryouts. Those interested in running cross country should be on the lookout for that information during the first week of school.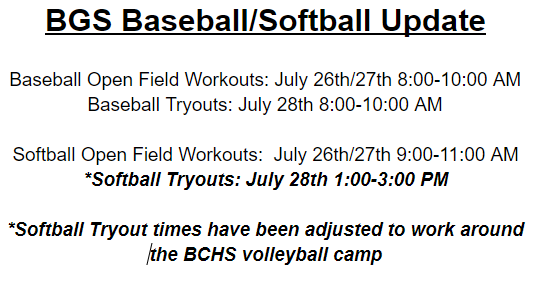 The softball team will still hold their open field workout in the park this evening from 5:30-7:00 PM.

The baseball open field workout scheduled for tomorrow (Tuesday) morning has been canceled due to wet field conditions. They'll try again next week!