Check out the "News" section of the website/app for the latest information about the upcoming middle school basketball season. More information will be posted as it becomes available.

We still have a limited number of 2019-2020 yearbooks available for $27. Please contact the 5-8 office to purchase a copy.

Congratulations to ours boys cross country team on a 2nd place finish, qualifying them for the state meet next Friday. Gabe McClain was the regional champion followed by Cole Buchanan in 3rd. On the girls side, Kinley Glover (8th place) qualifies for state as an individual!

Good luck to the cross country team as they compete at Regionals today. The girls kick off the first race at 4:00 PM at the Du Quoin State Fairgrounds.

The following information is for the SIJHSAA State Cross Country meet (Friday, Oct. 23rd). Previously posted Regional information for this Friday still applies, and spectators for Regionals are allowed.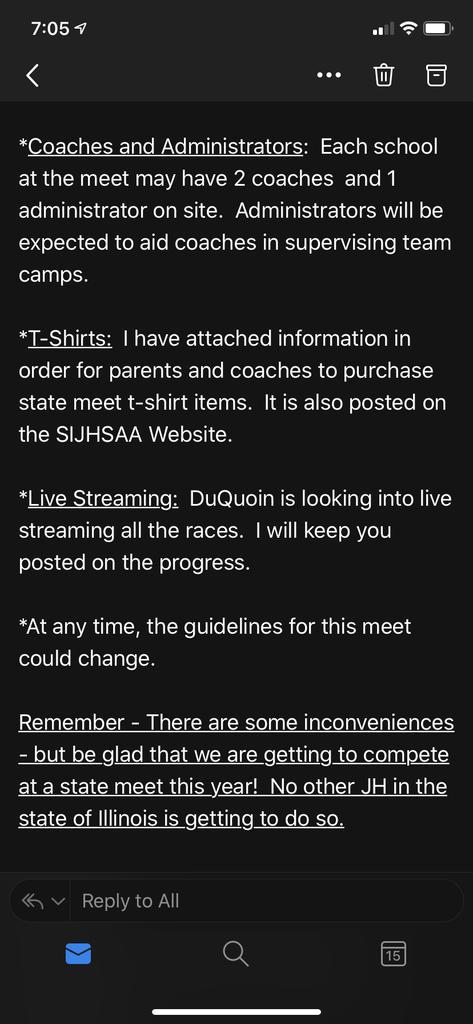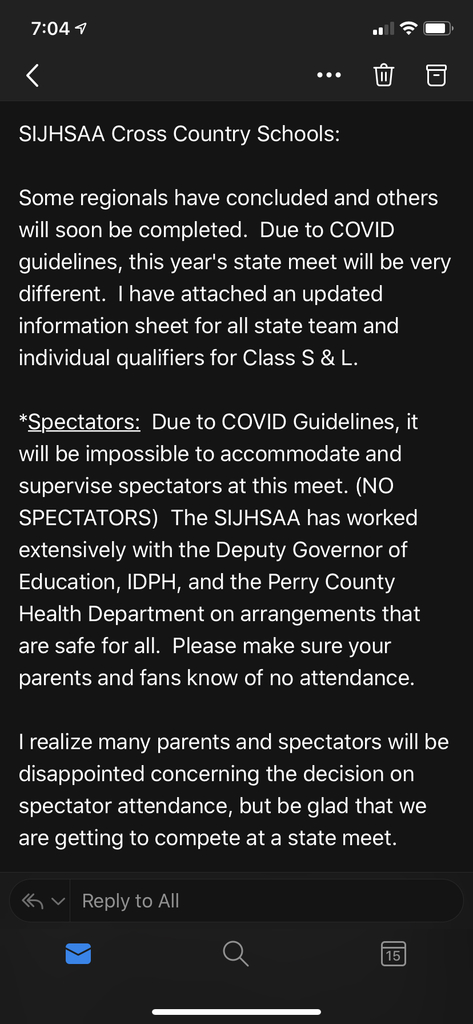 Fall sports aren't over yet! Our varsity cross country teams hit the course again at Regionals on Friday at the Du Quoin State Fairgrounds. The girls begin the day with a 4:00 PM race time. Boys will follow at 4:30. See the attached image for race info. Good luck!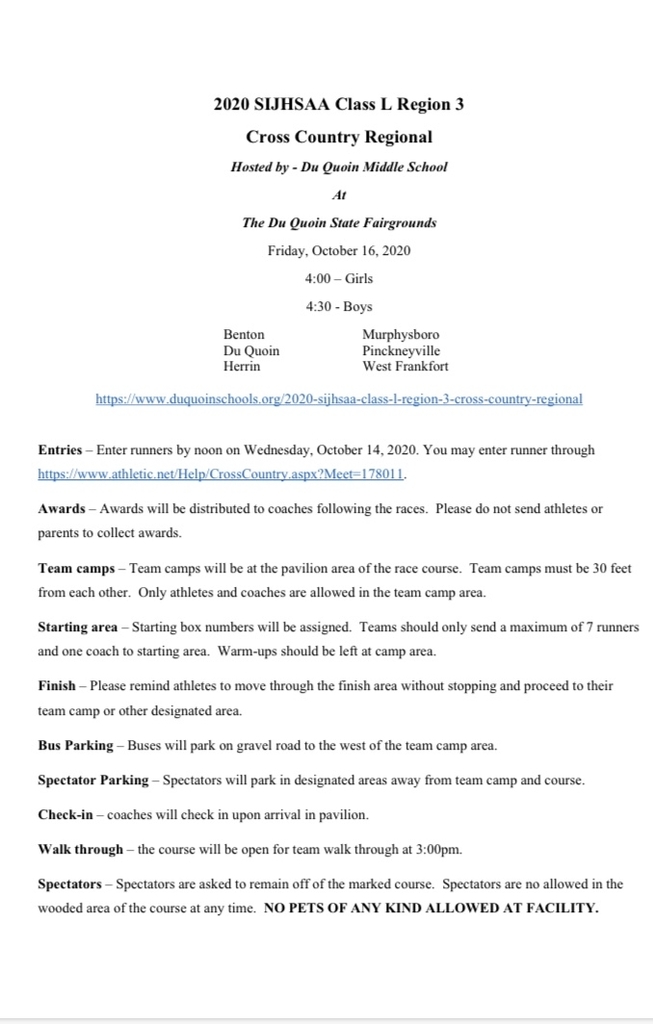 The Benton Rangers ended up with the 2nd place trophy for the SIJHSAA State Class L Tournament. Great season players and coaches!!!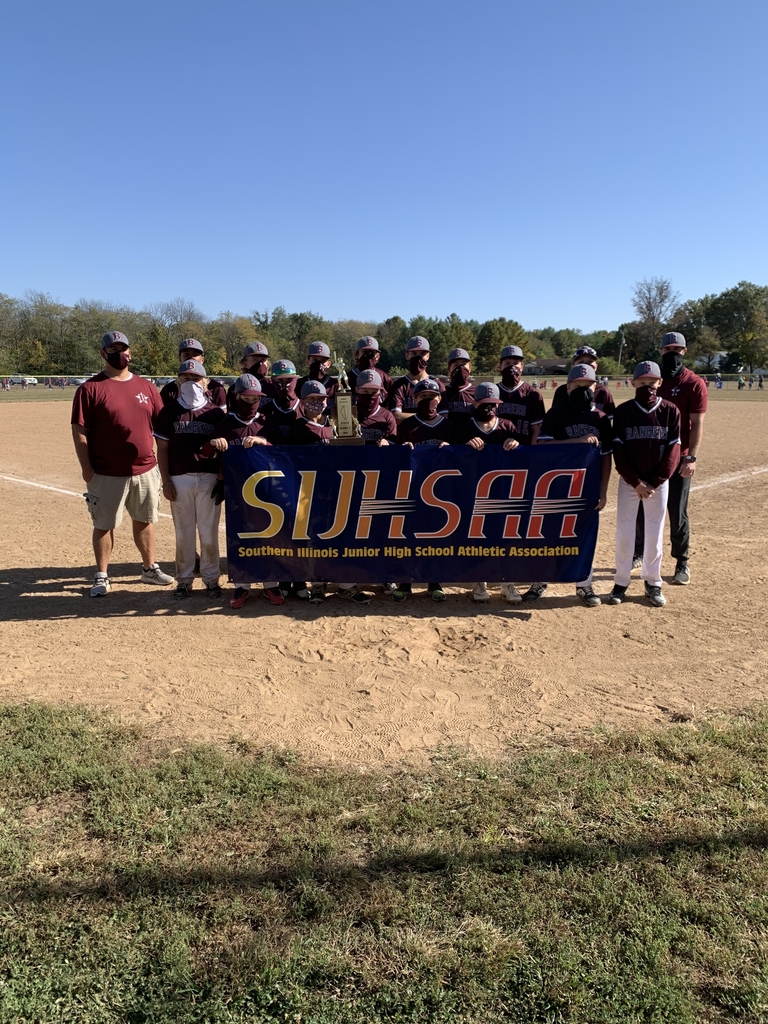 Heading to the 7th, Benton trails 4-1.

Salem leads 2-1 after 3 innings.


It's Championship Game Day!!! Even if you didn't get a ticket for the game, you can still come line the streets and send the boys off as they leave the school at 11:00 AM. It's a great day to be a Ranger!

The baseball team will be leaving the school at 11:00 AM tomorrow morning, heading to Centralia for the state championship game. If you want to come line the street to cheer them on, just remember to maintain a safe social distance and/or wear a mask. Go Rangers!


State Championship game information. Location: Centralia Rotary Park, vs Salem. Time: 1:00 PM, remain in cars until Benton takes the field. Attendance: you must have a ticket to attend. Players will receive tickets at practice on Monday. SIJHSAA state series guidelines apply.

The Benton Rangers are heading to the State Championship with a 6-4 win over Highland!!! The championship game will be at 1:00 PM on Tuesday vs Salem.

Benton heads to the bottom of the 9th with a 6-4 lead.

No change in the 8th. Heading to the 9th, 4-4.

We're all tied up 4-4 after the 7th.

Heading to the 7th, Benton leads 2-1.

After 5, Benton leads 2-1.