Recently, 6th-8th students participated in the Patriot's Pen essay contest sponsored by the V.F.W. See full details about the contest and grade level winners in the NEWS section of the website/app. Jazmeen Ankrom was selected as the overall winner for BGS 47. Congratulations!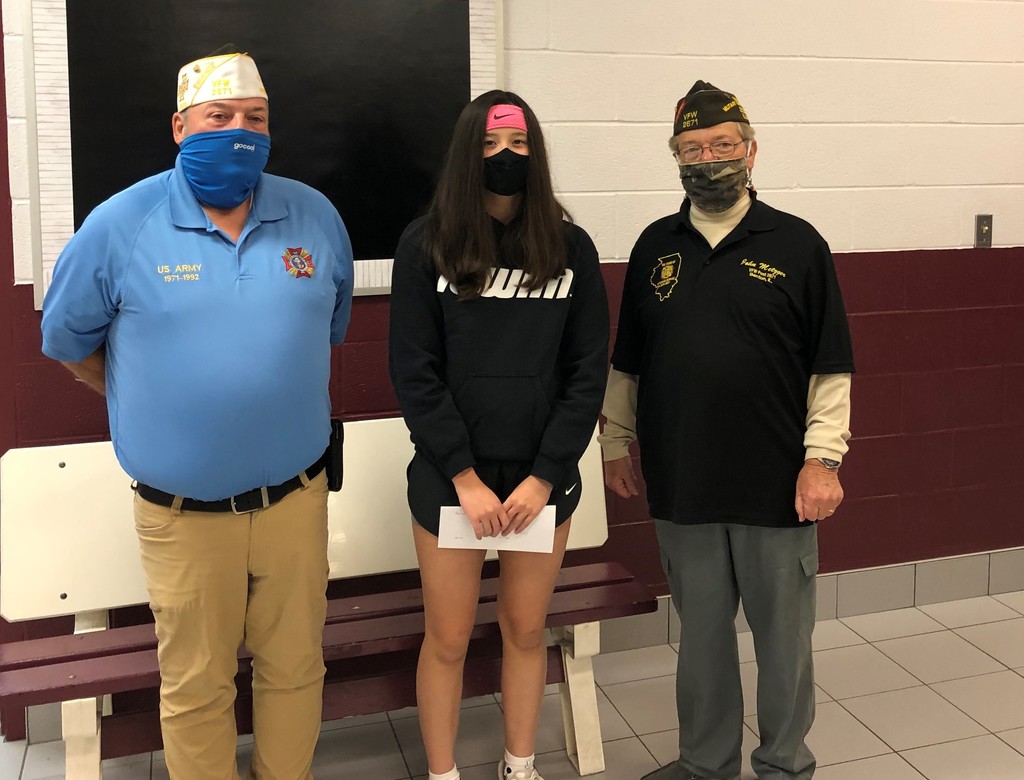 Picture Retake Day (Monday, November 9th): 12:00-1:00 (K-4 in-person students), 1:00-2:00 (5-8 in-person students), 2:15-2:45 (K-4 remote students), 2:45-3:15 (5-8 remote students). All remote students should enter the 5-8 doors to self certify as they enter the building.

Keep watching for daily 5-8 announcements: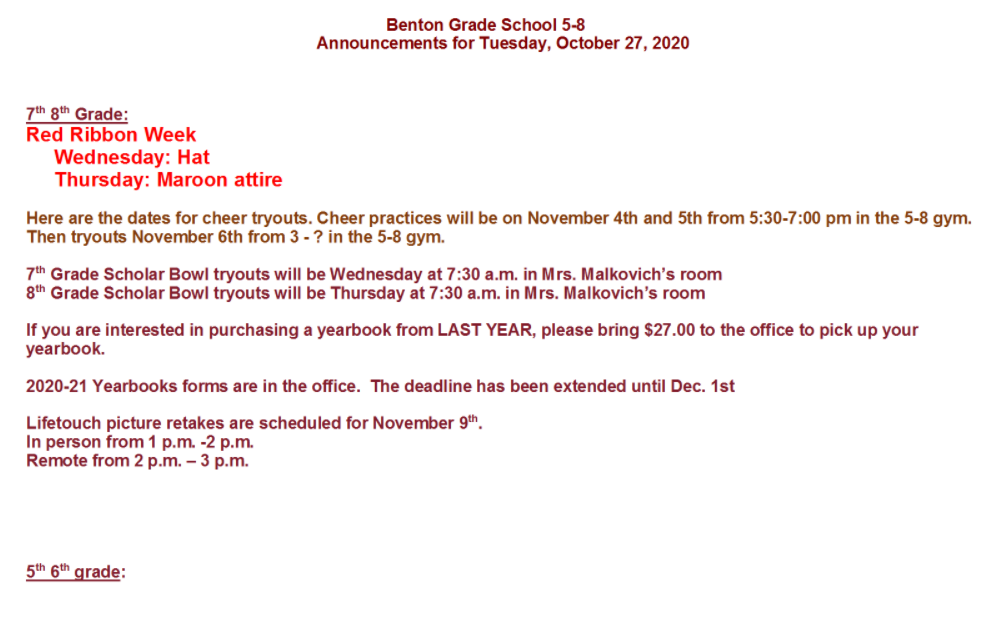 5-8 Announcements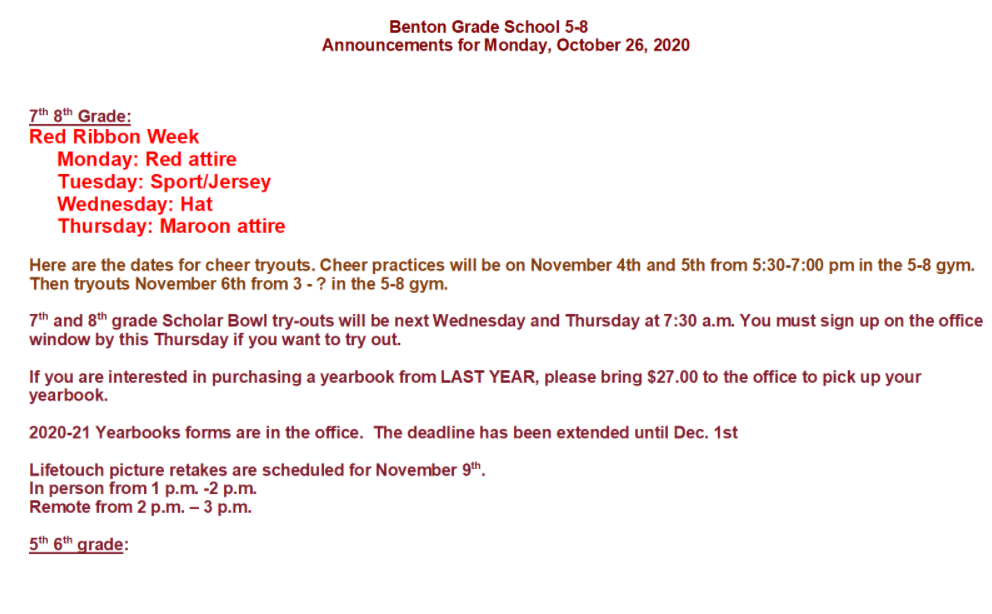 Another state trophy for the Rangers! The boys ended up in 4th place overall. Gabe McLain fished 2nd and Cole Buchanan finished 3rd earning state medals. It was a great day for all of the runners!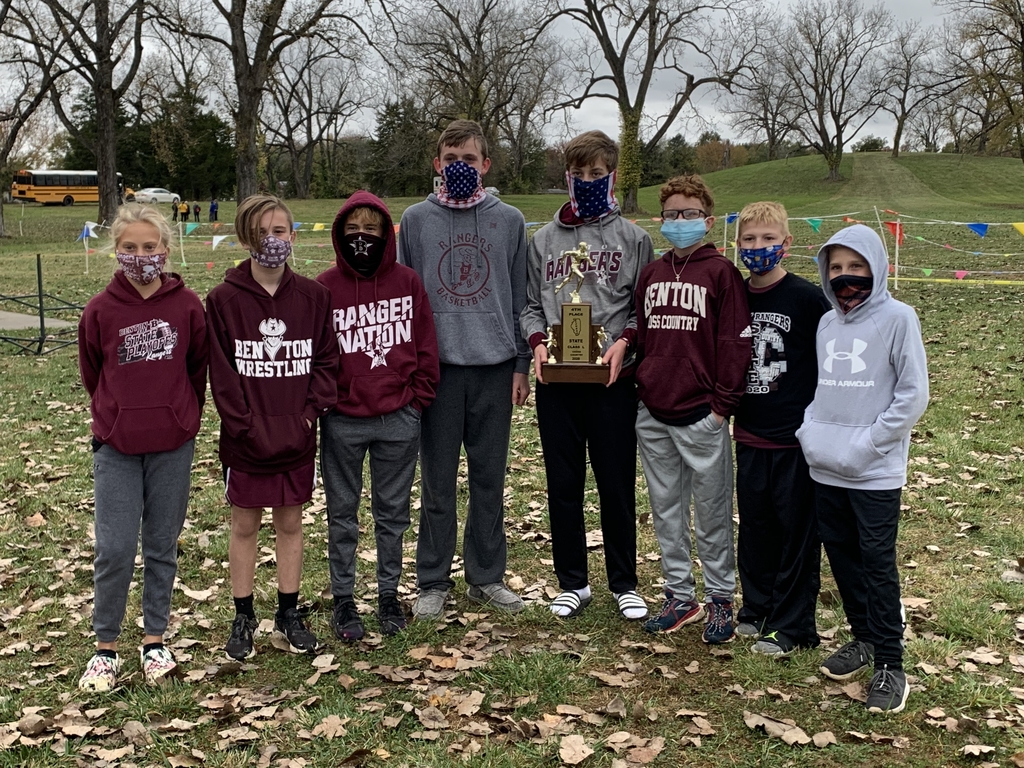 5-8 Announcements

5-8 remote learners school pictures can be picked up Thursday, October 22 at the Event Center from 2:00-3:00 or Friday October 23 from 8:00 to 2:00 at the Event Center.

Red Ribbon Week Oct. 26-29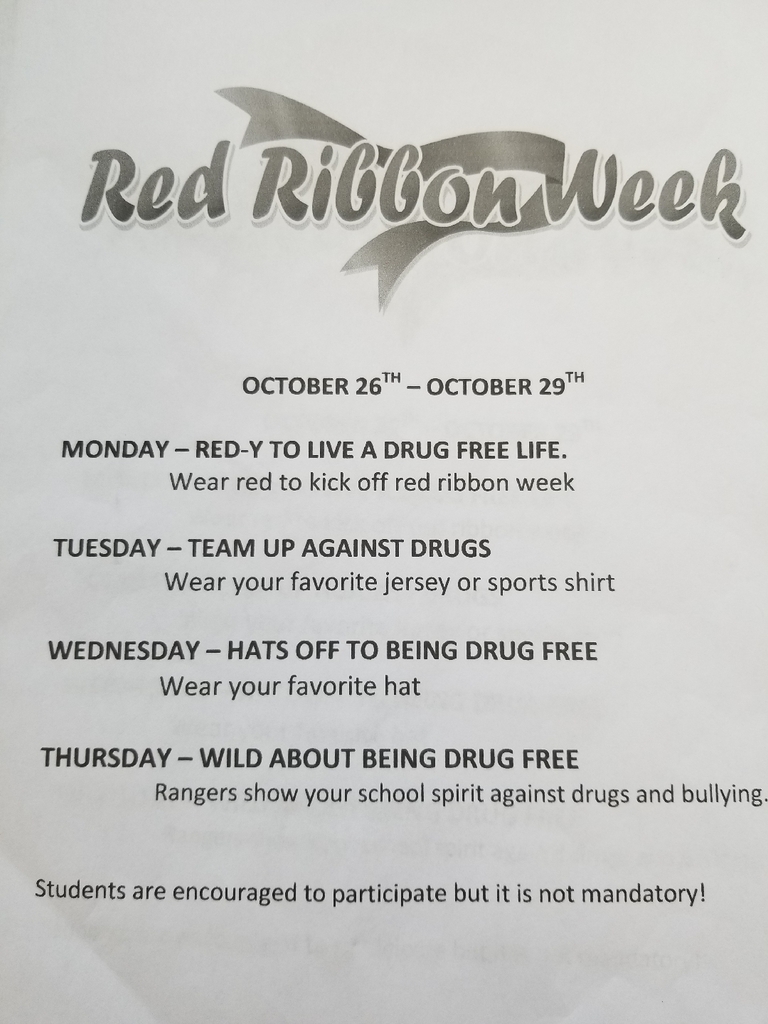 Even though spectators aren't allowed at the state cross country meet, we can still send them off in style. The bus will be leaving the school at 12:30 PM this Friday. Feel free to come out and cheer the runners on as they head to Du Quoin! Good luck!!!

Check out the "News" section of the website/app for the latest information about the upcoming middle school basketball season. More information will be posted as it becomes available.

We still have a limited number of 2019-2020 yearbooks available for $27. Please contact the 5-8 office to purchase a copy.

Congratulations to ours boys cross country team on a 2nd place finish, qualifying them for the state meet next Friday. Gabe McClain was the regional champion followed by Cole Buchanan in 3rd. On the girls side, Kinley Glover (8th place) qualifies for state as an individual!

Good luck to the cross country team as they compete at Regionals today. The girls kick off the first race at 4:00 PM at the Du Quoin State Fairgrounds.

The following information is for the SIJHSAA State Cross Country meet (Friday, Oct. 23rd). Previously posted Regional information for this Friday still applies, and spectators for Regionals are allowed.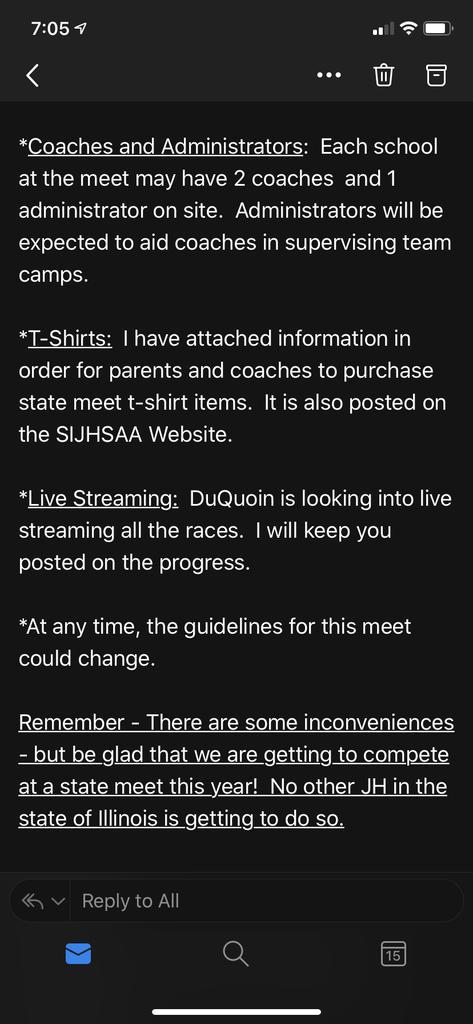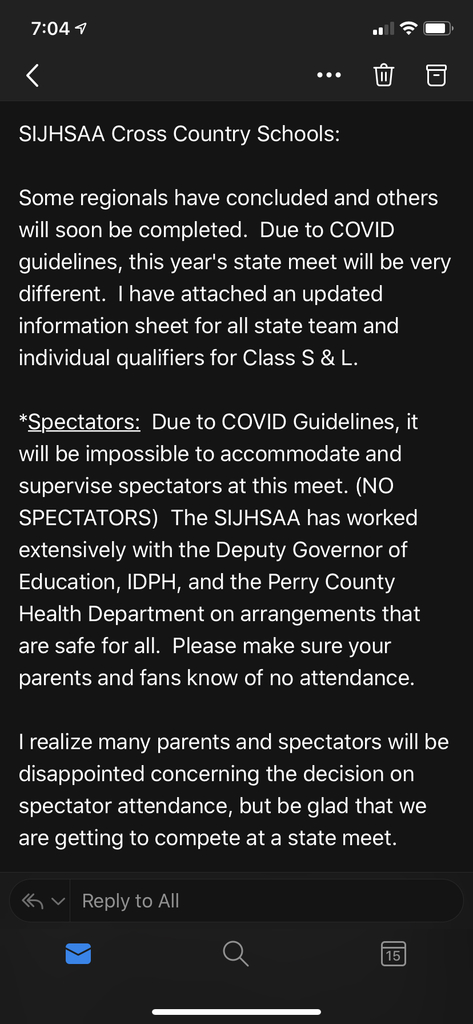 Fall sports aren't over yet! Our varsity cross country teams hit the course again at Regionals on Friday at the Du Quoin State Fairgrounds. The girls begin the day with a 4:00 PM race time. Boys will follow at 4:30. See the attached image for race info. Good luck!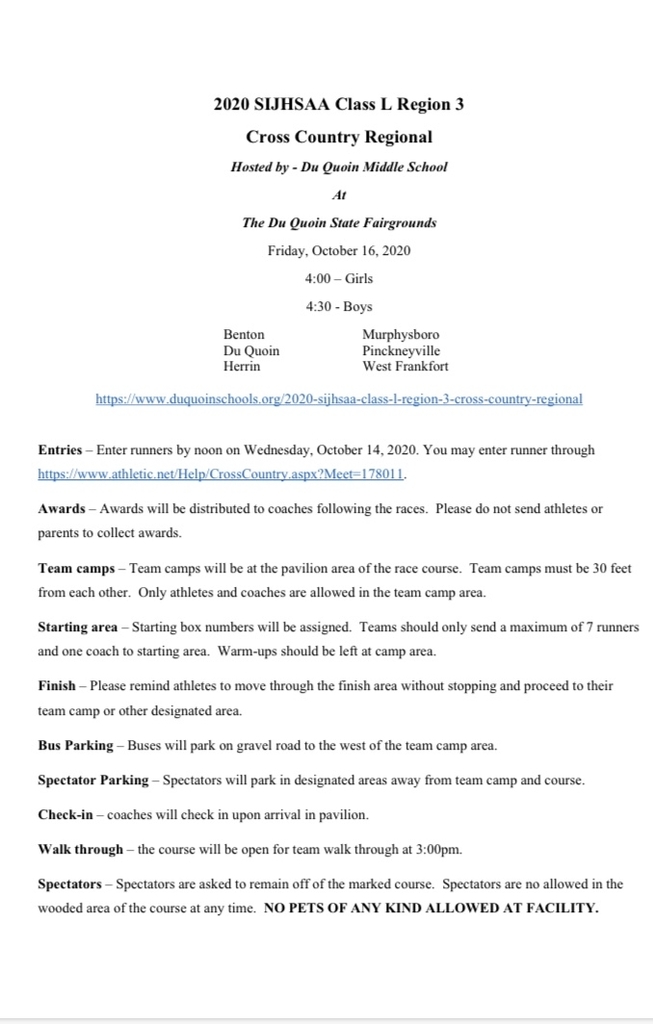 The Benton Rangers ended up with the 2nd place trophy for the SIJHSAA State Class L Tournament. Great season players and coaches!!!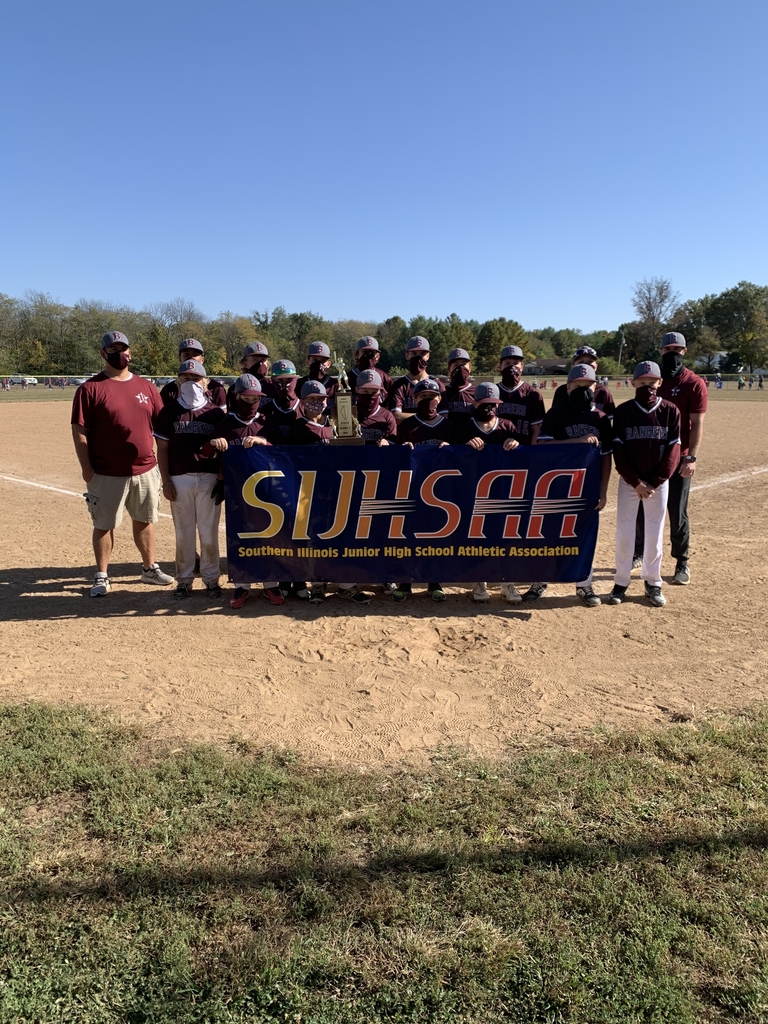 Heading to the 7th, Benton trails 4-1.

Salem leads 2-1 after 3 innings.